SEARCH ENGINE OPTIMISATION (SEO)
Start your websites journey to search engine success.
SEARCH ENGINE OPTIMISATION (SEO)
Start your websites journey to search engine success.
SEARCH ENGINE OPTIMISATION (SEO)
Start your websites journey to search engine success.
SEARCH ENGINE OPTIMISATION, WHAT IS IT AND WHY DO YOU NEED IT?
Let's imagine that your website is the shop front of your business and the Internet is a busy shopping centre. It makes sense to have your shop front on the best street in the town, attracting more customers who will be drawn to the appealing display. Let's face it, if it's in a back street, no one will find it, even with an award winning shop frontage display. Being on the first page of a search engine like Google will attract more visitors to your website and lead to more sales.
There are also other considerations, such as the rent and rates of your shop, as there is no point having the best shop front position if your sales are not profitable. If you are going to pay for Search Engine Optimisation (SEO) then you need to get a Return on your Investment (ROI). If you're spending more on SEO than you get back, you might as well be working for someone else.
The way we see it, your business needs an electronic business card that is presented to potential customers when they are searching for the product or service you offer, at the time they need it.
Providing profitable targeted leads to your business is the key.
We operate with a clear operative and pricing structure. We offer complete clarity and are not interested in tying our customers into unproductive contracts, and our clients are happy to remain with us as we produce results. In the unlikely event that we are unable to help you, we will be honest and explain that clearly.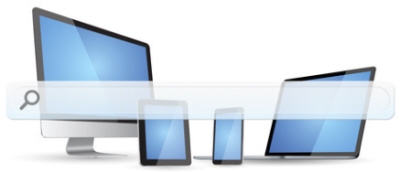 LET US CONVERT YOUR BROWSERS INTO BUYERS
Is your website performing?
Does it show up on search engines?
We specialise in ethical search engine optimisation, its not easy and depends on a lot of factors. Our aim is to establish long term working relationships with our customers which is profitable for both of us.
Don't be taken in by companies guaranteeing to get you on the first page of Google, especially if they cold call you or send you an unsolicited email saying they have checked your website.
There are no guarantees, but maybe we can help!
We will only take on clients if we believe we can help you, we do NOT expect you to sign up to a contract.
HOME PAGE AUDIT
ONE PAGE ONLY
HOME PAGE SEO & UX AUDIT

EMAILED TO YOU ON COMPLETION
SEO & UX AUDIT
UP TO 20 PAGE WEBSITE
FULL SEO REPORT & ADVICE

FULL USER EXPERIENCE AUDIT

KEYWORD ANALYSIS & ADVICE

META TAG REVIEW & ADVICE

H1, H2 & SUB HEADINGS ADVICE

TWO BRIEFING MEETINGS INCLUDED

FREE FOR PAY-PER-CLICK CLIENTS
FREE SEARCH ENGINE OPTIMISATION TIPS
Firstly I would like to tell about SERPS. It's short for Search Engine Results Page, this is the page you end up on after a search. Google typically displays three types of listing including, paid, Google for business and organic or natural listings.
Here we are talking about the later and for an example here is the one of our natural listings of our home page from this website.

This was generated by searching for web agency in farnborough in the Google search bar.
The top line is the Meta Title Tag and the Meta Description Tag is the short description below it.
The Meta Title Tag is probably one of the most important indexing factors to tell search engines what your page is all about. It should contain your target keyword or phrase for your web page. We made ours Web Agency in Farnborough not our company name.
These tags are coded into the back of your website and should be different for each page, reflecting what each page is about. Never duplicate them as search engines will think all the pages with duplicate tags are the same. This will have a negative effect on your rankings.
Each page on your website also needs a main H1 Headline Tag, at least one sub heading H2 Tag and any pictures need to have Alt Tags. These all need to have your targeted keyword phrase for your page.
WHY IS ALL THIS SO IMPORTANT?
These are all ranking signals which help search engines like Google to understand what your page is all about.
It will rank higher for your targeted keyword phrase and you will get a lower bounce rate.
Consequently potential customers searching for your target keyword phrase will get exactly what they are looking for, so they are more likely to click through to your website. They may even read the relevant content and call you.
IT'S PRETTY SIMPLE REALLY!
So why do so many web designers simply never do this or even tell you about it.
If you liked our free SEO tips we would love you to click Tweet below…