BOOK A FREE WEBSITE REVIEW & CONSULTATION
SEARCH ENGINE OPTIMISATION (SEO)
GOOGLE ADWORDS PAY-PER-CLICK (PPC)
What is it and why do you need it?
Let's imagine that your website is the shop front of your business and the Internet is a busy shopping centre. It makes sense to have your shop front on the best street in the town, attracting more customers who will be drawn to the appealing display. Let's face it, if it's in a back street, no one will find it, even with an award winning shop frontage display. Being on the first page of a search engine like Google will attract more visitors to your website and lead to more sales.
There are also other considerations, such as the rent and rates of your shop, as there is no point having the best shop front position if your sales are not profitable. If you are going to pay for Search Engine Optimisation (SEO) then you need to get a Return on your Investment (ROI). If you're spending more on SEO than you get back, you might as well be working for someone else.
HOW CAN WE HELP YOU ?
The way we see it, your business needs an electronic business card that is presented to potential customers when they are searching for the product or service you offer, at the time they need it.
Providing profitable targeted leads to your business is the key.
We operate with a clear operative and pricing structure. We offer complete clarity and are not interested in tying our customers into unproductive contracts, and our clients are happy to remain with us as we produce results. In the unlikely event that we are unable to help you, we will be honest and explain that clearly.
Unfortunately we are unable to guarantee that you will be on the first page of Google, or that your turnover will treble overnight, however we ensure that your presence on the Internet will be dramatically improved.
NATURAL SEARCH OR PAY-PER-CLICK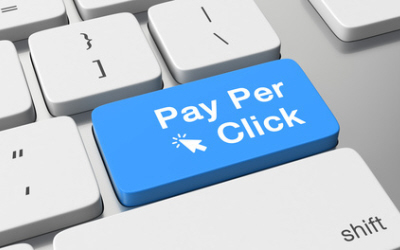 LET US CONVERT YOUR BROWSERS INTO BUYERS
Is your website performing?
Does it show up on search engines?
We specialise in ethical search engine optimisation, its not easy and depends on a lot of factors. Our aim is to establish long term working relationships with our customers which is profitable for both of us.
Don't be taken in by companies guaranteeing to get you on the first page of Google, especially if they cold call you or send you an unsolicited email saying they have checked your website.
There are no guarantees, but maybe we can help!
We will only take on clients if we believe we can help you, we do NOT expect you to sign up to a contract.
MAKE IT EASY FOR YOUR POTENTIAL CUSTOMERS TO FIND YOU
Why choose us to run your Google Adwords campaigns (PPC, pay-per-click)?
Firstly, why did we become a Google Partner?
After applying to become a Google Partner, we have gained "Google's Seal of Approval" as a qualified Google AdWords agency. Only agencies that are certified are allowed to display the Google Partner badge and be listed on the Google Partner search pages.
Why use a Google Partner to manage your PPC?
By choosing a Google Partner to manage your PPC campaigns, you'll know you're using an agency that has proven its effectiveness in using AdWords. The Partner badge is not easy to obtain, and you'll know the company you've chosen to entrust your budget with is able to manage your campaign profitably.
Here are the main initial and ongoing requirements to become and stay a Google Partner:
Become Certified
This means a member of our company must have passed 2 AdWords certification exams. AdWords Fundamentals plus Advanced Search or Advanced Display. These exams are not easy and need a good understanding of all aspects of account management.


Individuals who have passed these exams will always strive to ensure that they're able to get the most out of your advertising budget.

Use account best practices
Google monitors the accounts we manage to see if we are getting the most out of AdWords for our client accounts. Checks like the time we spend on client accounts and what changes we make to ensure the account is using current and new practices or developments.


This may sound a bit over the top, but it really helps us to focus closely on client accounts making changes where necessary.

Manage a minimum client spend
All Google Partners must manage at least $10,000 or UK equivalent over 90 days across all client accounts.


This ensures that we can handle spend, and are able to manage multiple client accounts.
CALL OR EMAIL US TO BOOK A FREE WEBSITE REVIEW & CONSULTATION